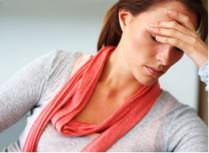 Posted on October 10, 2017 by RCA Admin in Encouragement, Family, Grief & Loss, Healing, Hope, Medical & Health, Relationships, Rosario Counseling, Self-esteem, Spiritual Encouragement, Stress, Women's Issues

This month has been designated as Cancer Awareness Month intended to spread word for the prevention and hope for a cure for breast cancer. For some people the word 'cancer' or any terminal illnesses such as heart or respiratory diseases, diabetes and strokes can evoke a feeling of dread as they remind us of our […]

No Comments. Continue Reading...
Posted on July 27, 2017 by RCA Admin in Healing, Hope, Mental Health, Rosario Counseling, Spiritual Encouragement

Peace is a valuable commodity. It is that state of mind and emotion that is transferable to others. Our attempt to depend on another person or ideal situation to keep us calm is an illusion. How do we find peace in the midst of this uncertain and perilous world? Below are some reminders that can […]

No Comments. Continue Reading...
Posted on July 7, 2017 by Rosario Counseling in Communication, Creativity, Family, Hope, Parenting, Relationships

Sweet Ideas for Making Family Time Special Family time is a great way to create strong family ties. Frequent family activities forge a shared identity, while togetherness builds closeness and develops relationship maturity. Children actually function better in day-to-day life when they feel connected to their family. Here are some tips: Schedule Regular Family Time […]

No Comments. Continue Reading...