Posted on October 17, 2017 by RCA Admin in Anxiety, Change, Communication, Family, Stress

Change, like it or not To put it very simply, some of us like change and some of us don't.  Phrases like "status quo," which relates to the way things are right now, provide us with enough information/data to know whether we like a situation, or, not, while being able to make the necessary adjustments […]

No Comments. Continue Reading...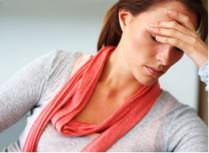 Posted on October 10, 2017 by RCA Admin in Encouragement, Family, Grief & Loss, Healing, Hope, Medical & Health, Relationships, Rosario Counseling, Self-esteem, Spiritual Encouragement, Stress, Women's Issues

This month has been designated as Cancer Awareness Month intended to spread word for the prevention and hope for a cure for breast cancer. For some people the word 'cancer' or any terminal illnesses such as heart or respiratory diseases, diabetes and strokes can evoke a feeling of dread as they remind us of our […]

No Comments. Continue Reading...
Posted on September 16, 2016 by Rosario Counseling in Anxiety, Encouragement, Family, Mental Health, Relationships, Self-esteem, Stress

Encountering the Unexpected – We've all had them, those things that happen, seemingly out of nowhere, that catch us off-guard. All of a sudden, there it is; the UNEXPECTED. You know the ones, the kind of surprises we don't like. It could be getting that call into HR with the next round of layoffs. Maybe […]

No Comments. Continue Reading...