Posted on October 1, 2020 by RCA Admin in Encouragement, Family, Grief & Loss, Healing, Hope, Medical & Health, Relationships, Rosario Counseling, Self-esteem, Spiritual Encouragement, Stress, Women's Issues

This month has been designated as Cancer Awareness Month intended to spread word for the prevention and hope for a cure for
breast cancer. For some people the word…

Comments Off

on October: Cancer Awareness Month

Continue Reading...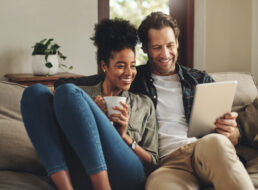 Posted on July 31, 2020 by RCA Admin in Uncategorized

From the Greek language we understand there are different types of love (Eros, Phileo, Agape…).  In contemporary language we interpret and understand these as different components of love and they all have their place in our marriage relationships.  Agape love can be described as committed, benevolent, or good will.  If you've been in marriage counseling […]

No Comments. Continue Reading...
Posted on January 1, 2020 by Rosario Counseling in Communication, Creativity, Family, Hope, Parenting, Relationships

Family time is a great way to create strong family ties. Frequent family activities forge a…

Comments Off

on Sweet Ideas for Making Family Time Special

Continue Reading...